Delivers Cold To Your Door
110% Money-Back Guarantee
Kitchen Cupboard Ingredients
Highest Quality Ingredients

We only buy the best vanilla's available! Proceeds from each purchase go to help farmers in Madagascar.

Smooth, Creamy American Butter
Unlike competitors, our butter doesn't contain natural flavorings! It tastes great as it comes from healthy cows!

Flour from America's Heartland
Never bleached, enriched, or brominated. Our flour contains 1 ingredient, wheat!

Imported West African Chocolate
Our chocolate is vetted and sourced from ethical farming practices.
Highest Quality Cookie Dough


Rich and Creamy Edible Cookie Dough
Get the best on the market with Big Dipper Dough edible cookie dough! There's a reason we've won 5 double-blind taste tests and 71% of people choose our product over our closest competitor. Choose between Chocolate Chip, Cookies N Cream, and Cherry Chocolate Chip. Rest assured all of our products are clean label and free from artificial flavors, colors, or preservatives!
110% Money-Back Guarantee

Egg Free with a Pasteurized Flour
Made with Kitchen Cupboard Ingredients
Convenient Delivery To Your Front Door
Bakes Into Delicious Cookies!
Roll Into 1.5" Balls And Place On Pan

Bake At 275 For 12-15 Minutes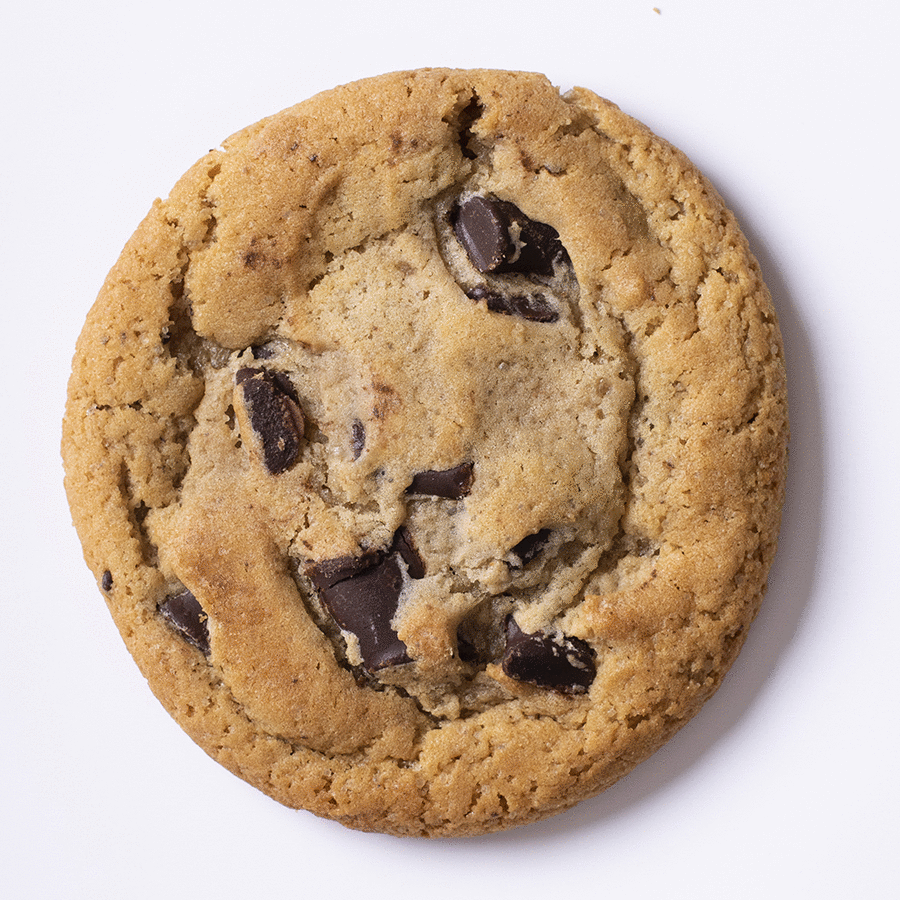 Enjoy Your Dough Many Ways!



Enjoy it with Ice Cream in a Cone!

Makes a great dessert dip!

Bakes Into Ooey Gooey Cookies 😋

Makes a Wonderful Cookie Skillet

Bake Into Cookies & Dip In Chocolate


Or as a Dessert Charcuterie Board

Fill Your Cup With Treats

Or Chocolate Dipped Cookie Dough Pretzels
Roll In Balls and Cover With Sprinkles


Bake Into Cookies and Dip In Chocolate

Chocolate Chip Ice Cream Sandwiches




Or Cookie Dough Cream Pies
Bestselling Cups 4-Pack
I consider myself a cookie dough connoisseur and this didn't disappoint!!!!
Bestselling Cups 4-Pack
One 3.9 oz tub was enough for my wife and I. Reminded me of a high end ice cream, (Berkey Creamery in particular) as it is extremely delicious but you can only eat so much. Was not like we needed a full bowl to satisfy the crave. We only got chocolate chip, would like to try other flavors.
Bestselling Cups 4-Pack
Great tasting cookie dough! Ordered the 3.9 oz variety pack. Shared with my cousins and they were excited to eat it raw and enjoyed it with milk. Baking it is also an option (instructions on their website.) I used mine as a topping on vanilla bean ice cream. So many ways to eat and enjoy this dough.
Bestselling Cups 4-Pack
I used to buy Big Dipper at the market when I lived in Michigan and was happy when I saw this on Amazon. It's the same great product, and so much better than the typical big brands at the markets here in So Cal. Each bite has good stuff in it. I hope soon that they will come out with a subscription type of option so I can get a regular delivery with all flavors
Bestselling Cups 4-Pack
Since I was a little kid I always wanted to eat the raw cookie dough but my mom always told me not to
Now I found this product and I feel like the little kid again but this time I can eat it and not worry
I received the package today and was so exited to try it. The package was smaller than I thought but it was well worth it as this was amazing
I recommend this